Die Sonne ist endlich da! Juhuuu<3 Und mit den warmen Sonnenstrahlen wird auch die passende Sonnenbrille unentbehrlich. Zum einen soll sie einen sicheren UV-Schutz gewährleisten, zum anderen natürlich auch hübsch aussehen. Als Sonnenbrillen-Addict habe ich mir bereits viele Formen und Farben auf die Nase gesetzt und weiß, dass nicht jede Sonnenbrille zu jeder Gesichtsform passt. Ich habe kürzlich aber die perfekte Form für mein Gesicht bei
neubau EYEWEAR
gefunden und bin so begeistert, dass ich euch meine Lieblingsmodelle nicht vorenthalten möchte:
1Perfekt für eine runde Gesichtsform eignet sich die edle DIANA.
2Die herzförmigen unter den Gesichtern werden von der stylischen MIA bestimmt nicht enttäuscht.
3Eckige Gesichtsformen können sich glücklich schätzen, denn die hübsche TONI unterstreicht sie mit ihrer runden Form optimal.
4Bei einem ovalen Gesicht erweist sich der gute HEINZ als treuer Begleiter durch den Sommer – auch wenn bei dieser Gesichtsform fast jede Brillenform toll aussieht.
Finally the sun is here! Yaay <3 Finding the perfect pair of sunglasses can be quiet difficult. On the one hand they are intended to ensure a secure UV protection, on the other hand the frame should flatter your face. However, I recently found my new faithful companion at
neubau EYEWEAR
and am so enthusiastic that I would like to share my favorite models with you:
1Noble DIANA proves to be perfect for round face shapes.
2Heart-shaped faces won't be disappointed by stylish MIA.
3Square-shaped faces are lucky, because pretty TONI underlines them with her round shape.
4A solid option for oval faces is cool HEINZ. He proves to be a faithful companion through summer even if just about any style suits this shape face shape.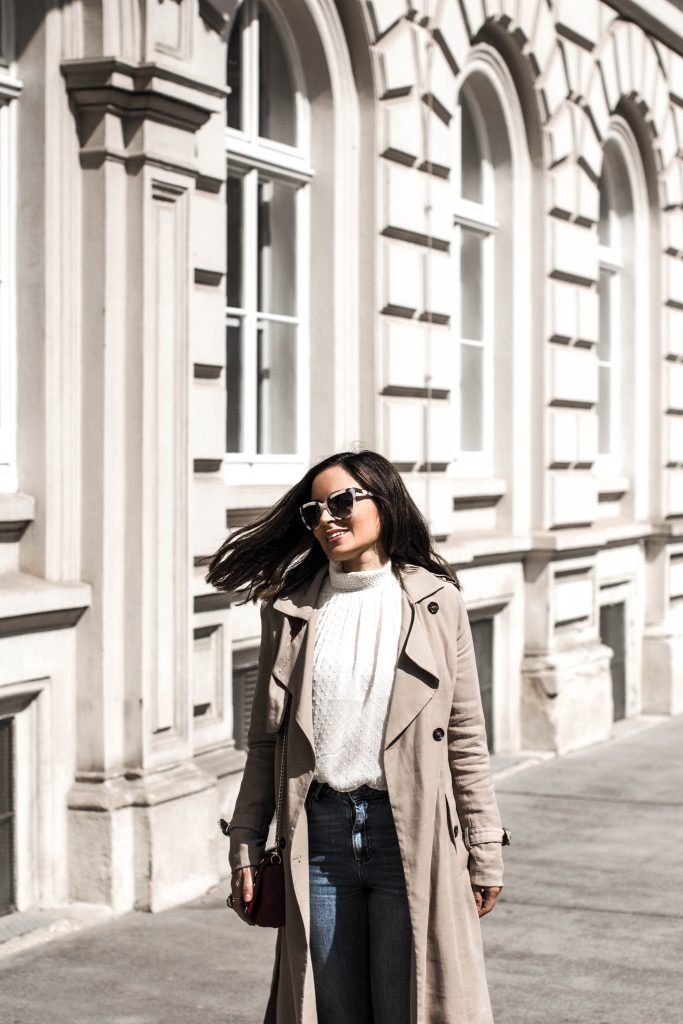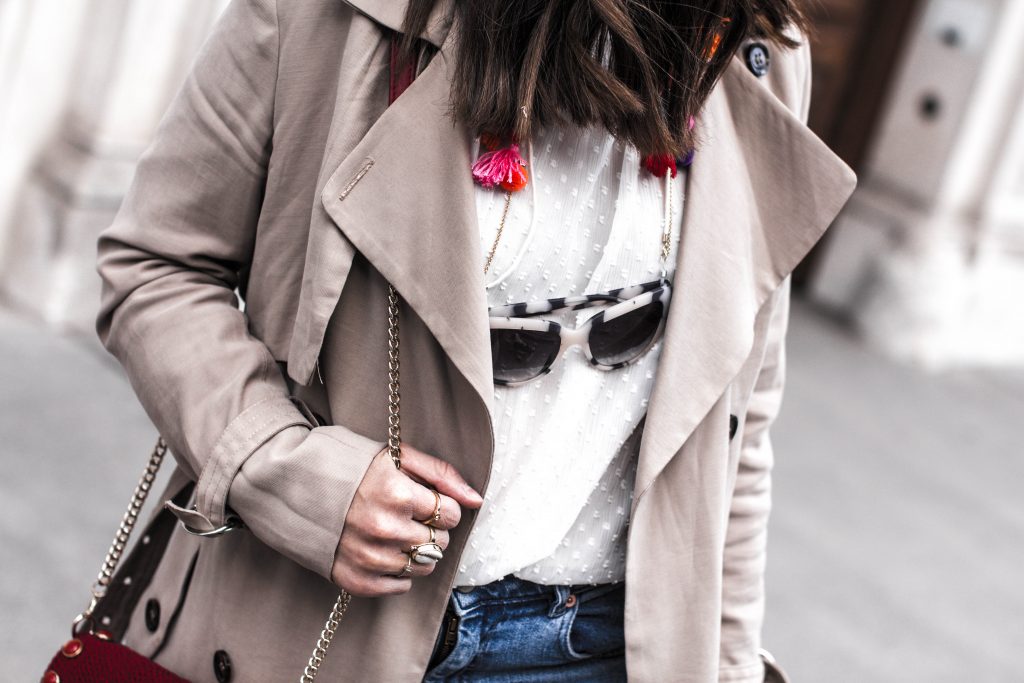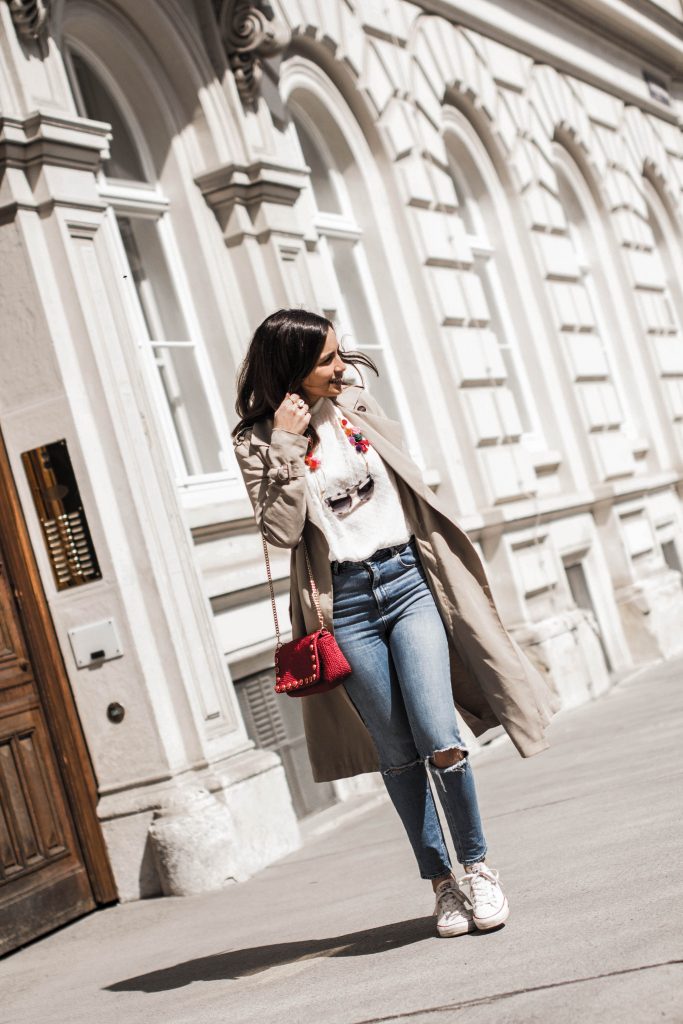 Sonnebrille//Sunglasses: neubau EYEWEAR Diana Cookies/Cream
Trenchcoat: Bershka
Top: Zara
Jeans: Asos
Tasche: Zara
Sneakers: Converse