She had style, she had flair, she was there. That´s how she became the NANNY …
My blog Post today is all about my biggest style icon: Fran Fine aka. "The Nanny".
In the 90s the "29" year old Nanny already thought us when it comes to hair, bigger is always better and I followed her advice. You won´t believe it, but when I was 14 I had exactly the same hair style as Fran 😀
Luckily this phase of my life is over, but I am still a huge admirer of Miss Fine´s sense for fashion. Bright colored costumes, eye-catching prints and flashy material combinations make Fran's looks so extraordinary.
Many of you probably don´t know that Fran mostly wore hip designer pieces from labels like Moschino, Dolce & Gabbana, Marc Jacobs, etc.
I know that since I discovered the Instagram account "What Fran Wore" (at this point, thanks to my dear Julia, who has made me aware of this: **). The account is just great and best of all, Fran's outfits are all tagged <3
This look was also inspired by lovely Fran Fine – a leoprad dress (EDITED) combined with a red belt (Lena Hoschek), a teddy coat (EDITED), white ankle boots (EDITED) and a beret (Urban Outfitters). I am wondering, if anyone of you can remember the episode when Nanny Fine wore this look ?? A little hint: It´s an episode in season 1 🙂
Sie war schön, hatte Stil, das gefiel und schon war sie die NANNY…
Mein heutiger Blog Post steht ganz im Zeichen meiner größten Stilikone: Fran Fine aka "Die Nanny".
Schon in den 90ern waren die Lebensweisheiten der "29-jährigen" Gold wert: "Je voller die Frisur, desto schlanker die Hüften" und genau daran habe ich mich auch gehalten. Ihr werdet es nicht glauben, aber es gab tatsächlich eine Zeit in meinen Teenager Jahren, als ich nur mit Turmfrisur außer Haus ging 😀
Diese Phase ist zum Glück vorbei, aber den unverkennbaren Stil von Miss Fine bewundere ich dennoch nach wie vor. Knallige Kostüme, auffällige Prints und gewagte Materialkombinationen machen Fran´s Looks so außergewöhnlich und sorgen auch heutzutage noch für Aufsehen.
Viele wussten es vermutlich gar nicht, aber die Outfits des meschuggenen Kindermädchens waren nicht so trashig wie man glauben mag. Meist trug Fran angesagte Designerstücke von Labels wie Moschino, Dolce & Gabbana, Marc Jacobs usw.
Das weiß ich spätestens seitdem ich den Instagram Account "What Fran Wore" entdeckt habe (an dieser Stelle danke an meine liebe Julia, die mich darauf aufmerksam gemacht hat :**). Der Account ist einfach großartig und das beste daran, die Outfits von Fran sind alle getaggt<3
Bei meinem Look habe ich mich – wie kann es anders sein – von Fran Fine inspirieren lassen und ein Leoprint Kleid (EDITED) mit Taillengürtel (Lena Hoschek), einem Teddy Coat (EDITED), weißen Stiefeletten (EDITED) und einem Barett (Urban Outfitters) kombiniert. Ich bin gespannt, ob sich jemand von euch an die Folge erinnern kann, in der die Nanny diesen Look trug?? Ein kleiner Hinweis: Die Folge spielte in der Season 1 🙂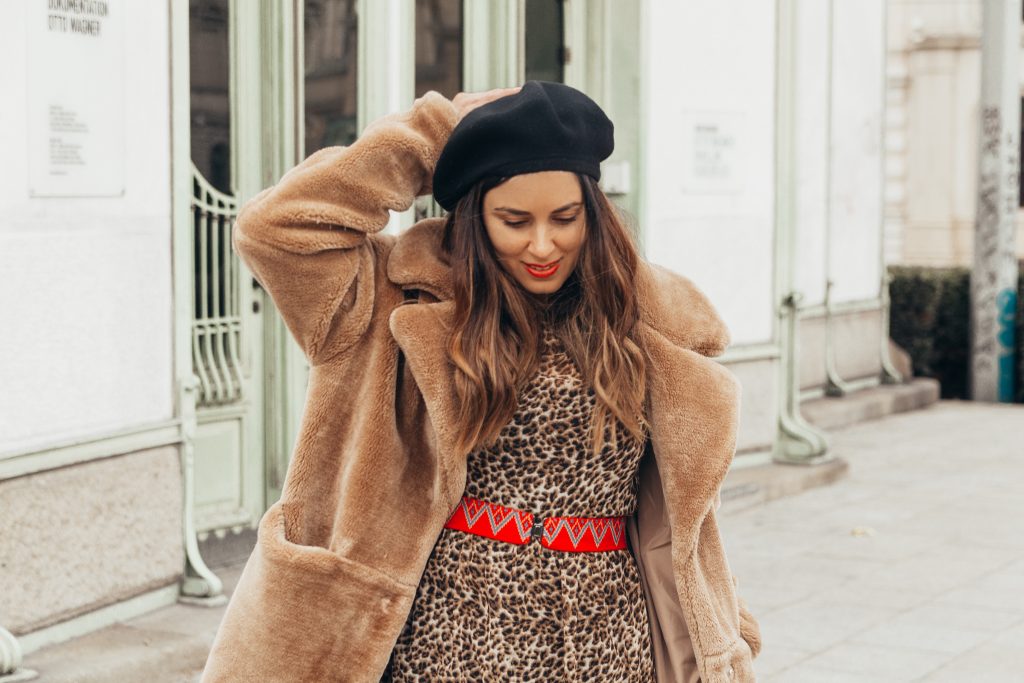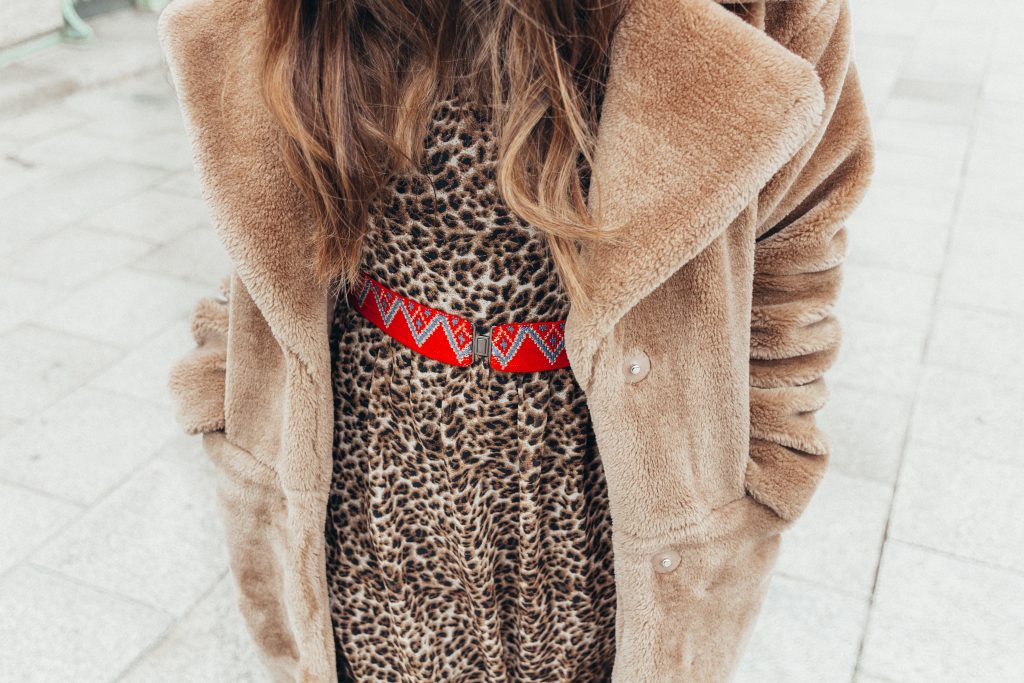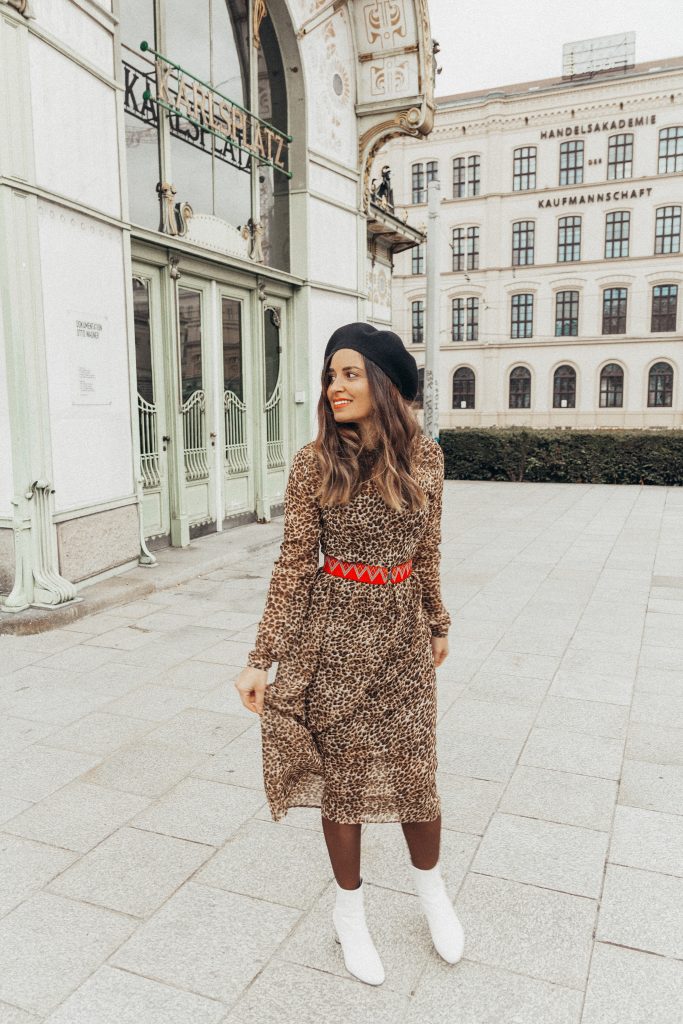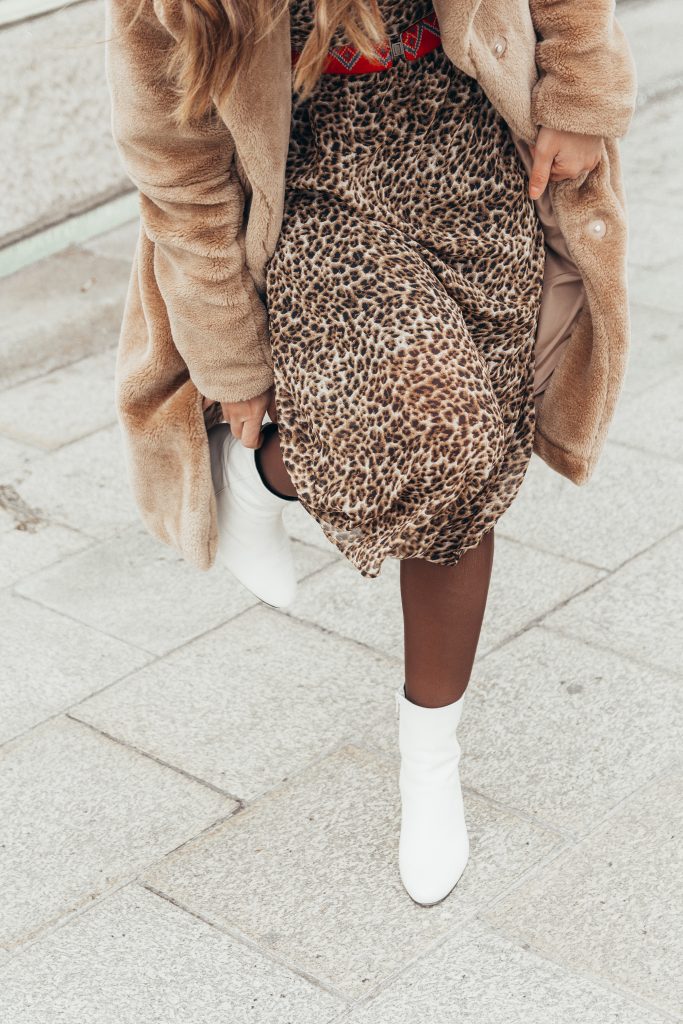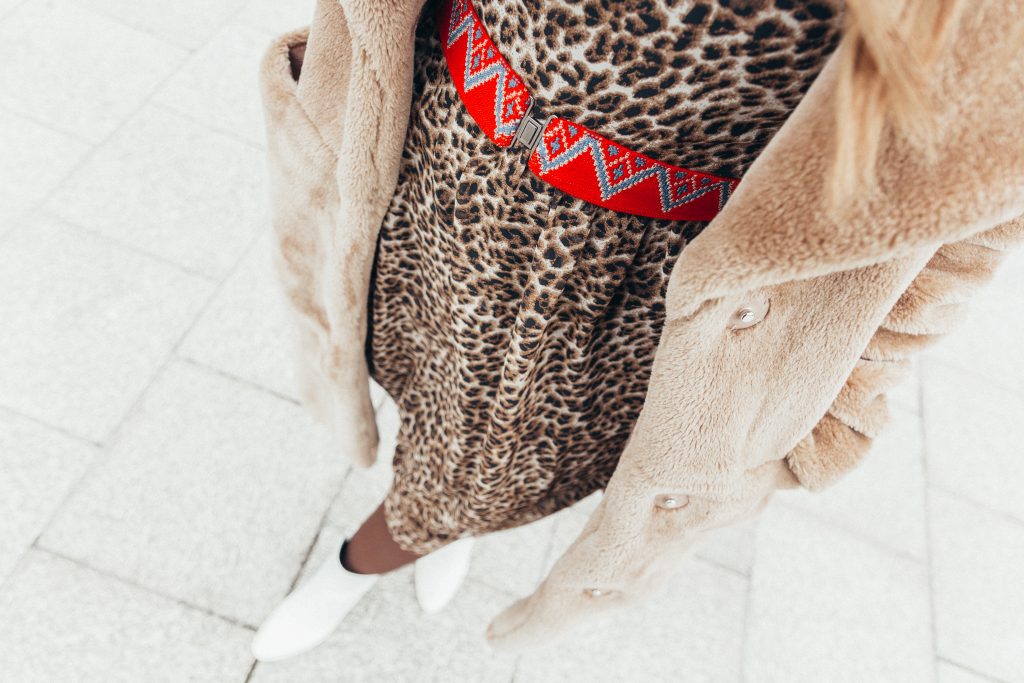 In collaboration with EDITED – Advertisement.